---
Latest News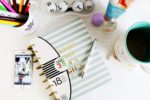 Write Monday, August 15, 6pm on your calendar. Summer food, fun and fellowship!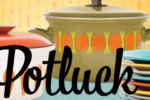 The Remedy Class has three potlucks this summer: Sundays, July 10 and 24 and August 21 at 11:30am. Call the church for more information. Come join us!!!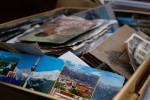 August 19-20 | We are collecting your treasures for the rummage sale. Bring your donations to the church between 9am and 3pm! All proceeds from the rummage sale go directly to a variety of ministries of First Church. Just remember… One man's trash is another man's treasure!
---
Pastor's Blog
"I thank my God for you every time I think of you; and every time I pray for you all, I pray with joy because of the way in which you have helped me in the work of the gospel from the very first day until now.  And so I am sure that God, who…

"Call upon me in the day of trouble; I will deliver you, and you will honor me."                 Psalm 50:15 Last Sunday as we shared the story of the three Hebrew children out of the book of   Daniel, we saw their trust in God. "The God we serve is able to save us and he will    …

I can do everything through him who gives me strength.      Philippians 4:13 This weekend we will be looking at Daniel 2. As you read this chapter it is obvious that the king's advisers were very confident in their ability to solve Nebuchadnezzar's problem. However when they were asked to interpret his dream they realized that…