---
Latest News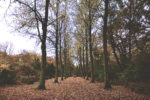 Saturday, October 15, 8am to noon! A property this size needs a good pruning and cleaning every fall! You bring your gloves, pruners, rakes, etc… and we bring the hot coffee and donuts!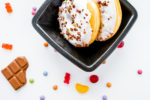 We are collecting individually wrapped candy for the Fall Festival! Bring your donations to the church office or the Information Booth.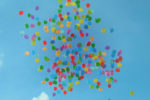 The Celebration Choir learns new songs, sings old songs, worships and prays together and has great fellowship! If you are looking for a place to plug in this fall and enjoy singing, come join us on Wednesdays, 6:45pm.
---
Pastor's Blog
"Other seed fell among thorns, which grew up with it and choked the plants."                   Luke 8:7 There are times in your life when you cannot hear from God because your mind is crowded with thoughts, worries, fears, and plans.  If your phone is constantly pressed against your ear, when God calls he is unable…

"I thank my God for you every time I think of you; and every time I pray for you all, I pray with joy because of the way in which you have helped me in the work of the gospel from the very first day until now.  And so I am sure that God, who…

"Call upon me in the day of trouble; I will deliver you, and you will honor me."                 Psalm 50:15 Last Sunday as we shared the story of the three Hebrew children out of the book of   Daniel, we saw their trust in God. "The God we serve is able to save us and he will    …