---
Latest News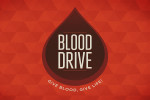 The blood drive has been cancelled.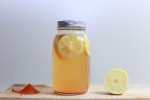 Our kids and teens are raising funds to go to summer camp! Come get your car washed and your thirst quenched, Wednesday June 29, 4:00—8:00 pm.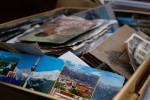 August 19-20 Start saving your goodies. Do not bring them to the church yet due to storage issues. If you are interested in helping with this event contact Audrey Ferguson or Barb Weatherly.
---
Pastor's Blog
"Call upon me in the day of trouble; I will deliver you, and you will honor me."                 Psalm 50:15 Last Sunday as we shared the story of the three Hebrew children out of the book of   Daniel, we saw their trust in God. "The God we serve is able to save us and he will    …

I can do everything through him who gives me strength.      Philippians 4:13 This weekend we will be looking at Daniel 2. As you read this chapter it is obvious that the king's advisers were very confident in their ability to solve Nebuchadnezzar's problem. However when they were asked to interpret his dream they realized that…

"The law is good, then, and the trouble is not there but with me, because I am sold into slavery with Sin as my owner."   Romans 7:14 (The Living Bible) Last week we started looking at Paul's honesty and he shares his frustrations with the believers in the Church of Rome. They may even…