---
Latest News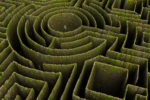 Pastor Hope and Team are going to turn the gym into an Amazing Maze, October 28 & 29. This will be a great event to invite your friends and neighbors to. Then on October 31, we will have the maze and a Fall Festival!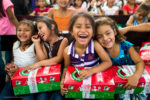 Please return your filled shoeboxes on Sunday, November 13th. We are a drop-off location for north Spokane. The National Collection dates are November 14-21. If you can help count and box lots of shoeboxes, please call the office, 467-8986. Trina Sainsbury is person in charge and has specific times she will need help.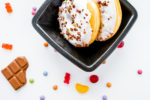 We are collecting individually wrapped candy for the Fall Festival! Bring your donations to the church office or the Information Booth.

 

---
Pastor's Blog
Those who live according to the sinful nature have their minds set on what the nature desires; but those who live in accordance with the Spirit have their minds set on what the Spirit desires …."            Romans 8:5-6I want you to know that there is a battle going on inside you. A battle between your…

"Other seed fell among thorns, which grew up with it and choked the plants."                   Luke 8:7 There are times in your life when you cannot hear from God because your mind is crowded with thoughts, worries, fears, and plans.  If your phone is constantly pressed against your ear, when God calls he is unable…

"I thank my God for you every time I think of you; and every time I pray for you all, I pray with joy because of the way in which you have helped me in the work of the gospel from the very first day until now.  And so I am sure that God, who…