---
Latest News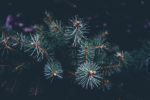 Sunday, December 25 there will be one combined service at 11:00 a.m. No Sunday school classes but there will be nursery. Kids in grades 1-6 will be in the service for Family Worship!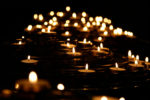 The annual Candlelight Christmas Eve service is Saturday, December 24 at 4:00 p.m. Start Christmas Eve with your church family.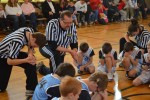 Would you commit to praying for Upward? A weekly email with specific requests will be sent to you. Please sign the Information Card , write "Prayer Partner" and place it in the offering.

 

---
Pastor's Blog
"You come upon an old friend dressed in rags and half-starved and say,    'Good morning friend! Be clothed in Christ! Be filled with the Holy Spirit!' and walk off without providing so much as a coat or a cup of soup – where does that get you? Isn't it obvious that God-talk without God-acts is…

Those who live according to the sinful nature have their minds set on what the nature desires; but those who live in accordance with the Spirit have their minds set on what the Spirit desires …."            Romans 8:5-6I want you to know that there is a battle going on inside you. A battle between your…

"Other seed fell among thorns, which grew up with it and choked the plants."                   Luke 8:7 There are times in your life when you cannot hear from God because your mind is crowded with thoughts, worries, fears, and plans.  If your phone is constantly pressed against your ear, when God calls he is unable…