---
Latest News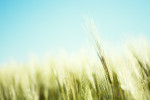 Beginning Memorial weekend, May 29 through Labor Day weekend, Sunday, September 5, we will hold one combined service at 9:30 a.m. with Sunday School classes at 11:00a.m. We enjoyed last summer when we worshipped together as a church family!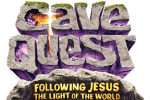 Follow this link: https://www.groupvbspro.com/vbs/ez/firstnazkids to register a child or volunteer for this summer's Vacation Bible School, "Cave Quest: Following Jesus, the Light of the World".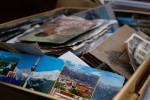 August 19-20 Start saving your goodies. Do not bring them to the church yet due to storage issues. If you are interested in helping with this event contact Audrey Ferguson or Barb Weatherly.
---
Pastor's Blog
I can do everything through him who gives me strength.      Philippians 4:13 This weekend we will be looking at Daniel 2. As you read this chapter it is obvious that the king's advisers were very confident in their ability to solve Nebuchadnezzar's problem. However when they were asked to interpret his dream they realized that…

"The law is good, then, and the trouble is not there but with me, because I am sold into slavery with Sin as my owner."   Romans 7:14 (The Living Bible) Last week we started looking at Paul's honesty and he shares his frustrations with the believers in the Church of Rome. They may even…

"While I was with them, I protected them and kept them safe by that  name you gave me." John 17:12 As we prepare for Mother's Day I would like us to spend a few moments thinking about our families. Jesus guarded the spiritual growth of his disciples by protecting their minds. As biological and spiritual…